NEWS
Brit's Expensive Life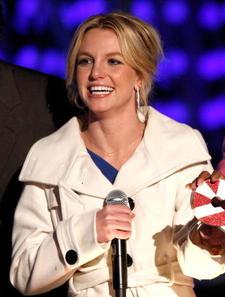 Being Britney Spears isn't all fame and fun. There's a fiscal side to the business that would be a burden on anyone. According to Access Hollywood, Brit doled out over $10 million since February 1, 2008, court papers filed in Los Angeles Superior Court on Friday reveal.
Brit's lawyers detail the expenses, which include $625,000 for Kevin Federline's family court-ordered fees, millions in legal expenses, $447,633.69 on security, $138,369.67 in credit card payments, $105,000 to rent a Malibu residence, $178,818 for childcare, $188,556 on assistants and employees, $285,594 on mortgage payments, $137,554.80 in living expenses, and $1.06 million in "miscellaneous business expenses."
Article continues below advertisement
Yikes!
Good thing Britney's star is definitely back on the rise with her current "Circus" tour, which is sure to help cover all those costs.
RECENT PICS OF THE CIRCUS TOUR: