NEWS
Brit's Traffic Case Postponed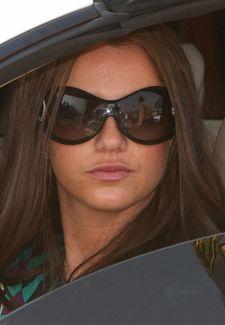 The tangled web of court cases revolving around Britney Spears will be one less — for now. On Wednesday, a Los Angeles judge continued the singer's driving-without-a licence-case until March 20, after Brit's lawyers argued she was incapable of resolving the matter.
Superior Court Judge T.K. Herman continued the misdemeanor case after lawyer J. Michael Flanagan said Brit's conservatorship attornies "do not think she is qualified or capable of entering into a binding agreement" at this time. Flanagan said the attorneys also don't believe Britney, 26, is capable of giving a deposition or signed declaration.
Article continues below advertisement
Earlier this month, a judge placed Spears under the conservatorship of her father and an attorney after more than a year of increasingly bizarre behavior by the singer.
Spears hit a parked car on Aug. 6, 2007, and left without notifying the owner. She was originally cited for hit-and-run and driving without a license, but the hit-and-run charge was dropped.