NEWS
Brittany Murphy's Father Speaks Out: "I Loved Her Very Much"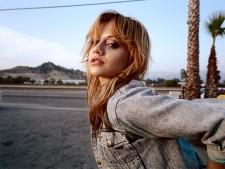 Angelo Bertolotti, father to the recently-passed Brittany Murphy, remembers his daughter's outgoing, sweet personality after he learns of her death from his son on Sunday in Fla. according to the Associated Press.
"She was just an absolute doll since she was born…Her personality was always outward. Everybody loved her — people that made movies with her, people on a cruise — they all loved her. She was just a regular gall," Bertolotti tells AP.
Article continues below advertisement
Although he hadn't seen his daughter in quite some time after he divorced her mother when she was still young, Angelo will always care about Brittany.
"She was just talented…And, I loved her very much," Bertolotti reveals to AP.
The shocked father, who admits to AP that he used to be a part of the mob and he himself served a prison sentence for federal drug charges, didn't know much more about why his daughter had passed.