NEWS
Brittany Snow Is Worried For Miley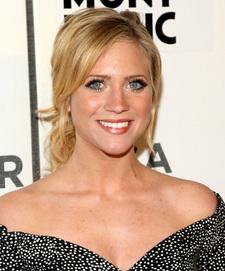 Both Brittany Snow and Miley Cyrus got their start in showbiz as young children. Now 22, Brittany plays a prostitute in the film Finding Amanda – but she is worried about Miley's career taking a turn for the worse after her Vanity Fair photo scandal.
"It's weird that she is 15 and she did those photos," she tells OK! at the Tribeca Film Festival premiere of Finding Amanda. "The more that people put an eye on it and scrutinize her for it, the more she's likely to veer off into the careers that we all know and talk about like Britney Spears and Lindsay Lohan. If she has a good head on her shoulders and she has good family and friends, a picture is not going to lead her in that direction, and everyone just needs to calm down. I think she's going to be fine."
Article continues below advertisement
The former American Dreams star relies on her family, friends and her personality to stay out of trouble.
"I'm too hard on myself and such a perfectionist that I want to keep working and I want to do so many things," she tells OK! "To get it clouded with too much craziness is not worth it to me."
By Valerie Nome