NEWS
Broadway Backers Seek Investigation into Piven's Departure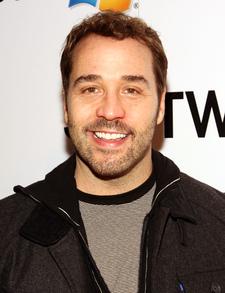 Jeremy Piven raised more than a few eyebrows when he abrubptly left his role in Broadway's Speed the Plow. And now, backers of the show are pushing for an rinvestigation into the actor's claim he had to leave due to Mercury poisoning.
The New York Post reports a source revealed that some backers are hoping to "squeeze some money out of him," since he destroyed "our chances of making a profit."
Speed the Plow was one week away from returning to it's $3.5 million investment when Piven left for L.A., reportedly with a note from his doctor saying his love for sushi "elevated the levels of mercury" in his system.
Article continues below advertisement
The producers didn't have star insurance on Piven. If they had, their insurance company would almost certainly investigate the actor's claim before paying out any money. However, under the Actors' Equity contract, the producers are entitled to have Piven's medical records examined by another doctor. If they suspect fraud, they can sue him.
"If it turns out this is phony, it can really kill him," says a veteran producer who's not involved in Speed the Plow.
On Tuesday, the show's lead producer said that Piven has been examined by another doctor but kept the results private. "We're in the process of discussing what our next step would be," he said.
Other top Broadway producers are reportedly not taking the news well. When asked what they would do if Speed the Plow was their show, one said of Piven, "I'd kill the jerk!."
"You have an obligation to your investors to make sure he did not get out of this in an illegal way," says another. "You have recourse, and if I had suspicions, I'd nail him."
"I'd only bother if the show fell short of recoupment," says a third. "But I'd let it be known that he's destroyed his career in the theater."