NEWS
Broadway Lights Dim for Natasha Richardson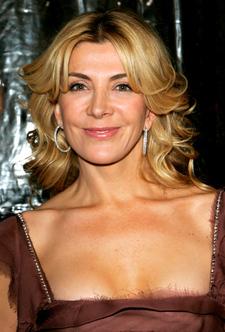 The lights on Broadway marquees in NYC dimmed for one minute at 8 p.m.Thursday night to pay tribute to the late Natasha Richardson, who died on Wednesday after a fall while skiing.
Natasha was an accomplished Broadway actress, and the Great White Way held a special place for her and surviving husband Liam Neeson—as it was there the couple first met while performing together on stage in 1992. The lights went down one by one, while those watching applauded the fallen star.
Article continues below advertisement
The London Telegraph reports that her friends and family watched the lights dim, with Liam sielding his eyes below his cap. Sarah Jessica Parker and Matthew Broderick were also there to support the family, including mother Vanessa Redgrave.
The assembled crowds solemnly applauded as, one by one, Broadway theatres dimmed their lights at 8 p.m.
With his eyes shielded beneath a peaked cap, the grief-stricken actor was supported by friends and fellow performers.