NEWS
Broadway Stars Remember Natasha Richardson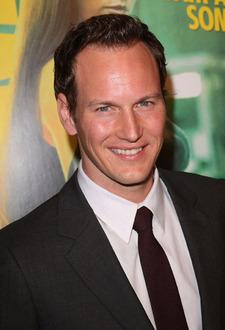 It was a bittersweet evening for Broadway at the opening of the revival of West Side Story at the Palace Theater in NYC last night. Earlier in the night, the lights of the Great White Way had dimmed to honor the passing of one of its brightest stars, Natasha Richardson.
Some of the celebrity guests took the moment to express their sadness and reflect upon the actress's life on stage.
Patrick Wilson, a Broadway vet who starred on screen with Natasha in 2007's Evening talked to OK! about his feelings of grief.
Article continues below advertisement
"It's an unexplainable, tragic, senseless loss. It's just a time for her family to reflect and our prayers go out to her whole family," he shared.
CLICK HERE for OK!'s look back at the life of Natasha Richardson
Kathleen Turner, who like Natasha, has worked both on stage and on film was trying to make sense of the tragedy.
"It's just so damn shocking!" she told OK!, "She's so young and so good and so sweet. I liked her tremendously. And I know that they'll her family handle as best they can, I feel sorry they have to at all."
Cheyenne Jackson, who was last seen on stage in Xanadu, told OK! how he had worked with Natasha to help others.
"I worked with amfAR a lot and she was tireless in her work with amfAR for people living with HIV," he remembered. "There's really no words. We're just walking to our play in the morning, it's a sunny day and her life is gone. It's very hard. It's perspective. It's unbelievably tragic."