NEWS
Brody Jenner Has a Bromance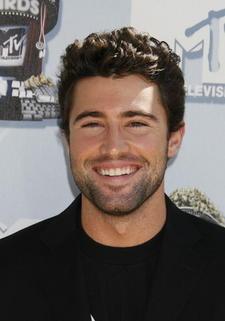 Are you ready for a Bromance with Brody Jenner?
The Hills star will headline his own series on MTV, the network announced.
Bromance, a brainchild of Ryan Seacrest's production company, will pit bro against bro for a spot in the 24-year-old's entourage.
"Bromance takes a successful TV format and turns it on its head," MTV Senior VP Series Development Liz Gateley said in a statement. "Brody is the perfect fit for this concept; he is the type of guy everyone wants to hang out with."
Article continues below advertisement
"Regular guys" will compete in a series of challenges, such as dealing with the paparazzi to "group dates" and "alone time" with Brody, in the six-episode series. At the end of each episode, Brody will dismiss a bro in the "Hot Tub Elimination Ceremony," in which the rejected bro will leave the bachelor pad dripping wet in swimming trunks.
Let the competition begin!