NEWS
Brooke Mueller, Charlie Sheen's Ex-Wife, Moves Out of Sober Valley Lodge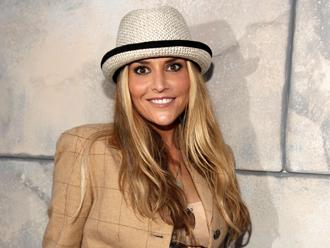 As Charlie Sheen works to maintain his sobriety at the Sober Valley Lodge, it looks like his ex-wife Brooke Mueller is working hard to move on with her life. She's moved out of the mansion and currently lives in a rental house in the valley with their twin toddlers, Bob and Max.
A source told RadarOnline, "Brooke decided the best thing for her and the boys to do was leave Charlie's house, for good. Brooke recently sold her Los Feliz mansion, because she was under the assumption that her ex was going to buy her mansion at Mullholland Estates. This is no longer going to happen. Brooke is living in a rental house in the Valley in Southern California. It's not an ideal situation for Brooke, but she is sober and committed to her sobriety."
Article continues below advertisement
Apparently Brooke renovated her former home extensively but ultimately lost a lot of money when it was sold. An insider added, "Brooke lost around $1.1 million dollars on the final sale price of the house. She was eager to unload it as she thought she would be moving to another house at Mullholland Estates. Charlie recently gave his former wife, Denise Richards house in the swanky enclave, so that he could see their two daughters, Sam and Lola more frequently."
She may have lost a lot of cash in the sale, but she's still raking in some dough from the divorce settlement! Under terms of the settlement, Charlie must pay Brooke $55,000 each month in child support. This is the same amount he pays Denise per month, too.