NEWS
Brooke Mueller Ready for Divorce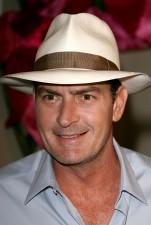 While Charlie Sheen was released from a CO. prison on Friday night, his wife of less than two years, Brooke Mueller, is already preparing for divorce after a domestic dispute between the duo turned violent, Radar Online reports.
Now Brooke, equipped with a prenuptial agreement, is ready to leave Charlie, Radar Online reports, and sources claim that a discussion over payment has already been had, preventing any more injury to Sheen's reputation.
Article continues below advertisement
But, Radar Online reveals that if she leaves Charlie, Brooke will only get less than $1 million dollars plus child support.
And with an already troubled marriage, Sheen and Mueller had been on a trail separation prior to the alleged attack, when Sheen flew out to Aspen to be with Brooke for the holidays according to Radar Online.
"Both of them are miserable in the marriage. That's why they were apart," a source at Radar Online reveals, "Both were separately telling friends their marriage was over before this happened."
The mother of twin boys, who was already displeased with Charlie, wanted to call 911 to make a point.
Sources at Radar Online claim that Brooke, "wanted to teach him a lesson by calling the cops," and was even pressured to change her story based on Charlie's wishes.
But, as there are always two sides to every story, Charlie insists that it was Mueller who was mad at him when he claimed she was out partying too much and compromised her mothering skills, Radar Online reports.
At the end of the day, sources at Radar Online state that, "These two people should never have gotten married in the first place. But they did and they have two children to think of. They should wind this up as fast and as quietly as possible."