NEWS
Brooke Shield's Friendship Chain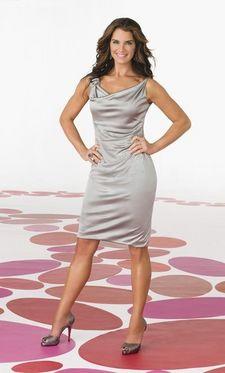 One of the biggest challenges movie executive Wendy Healy will face this season on Lipstick Jungle is rebuilding her friend with magazine editor Nico Reilly, who kept herself busy most of the first season knocking boots with hottie photog Kirby Atwood.
Wendy kinda hated that her friend was cheating on her poor, old, weak-hearted hubby, even though he barely showed Nico any loving (and may have his own co-ed on the side!). Can this friendship ever be healed?
Article continues below advertisement
Where, there's a place the gals can turn for guidance in mending their fences.
Brooke Shields, who plays Wendy, is the global spokesperson for Tupperware's Chain of Confidence, an online campaign that encourages women to celebrate the bonds of friendship.
It's a place that "instills confidence in women and young girls," Brooke says.
She adds, "The characters in Lipstick Jungle are much like the real life women that Tupperware supports." Good to know.
But if it does boil down to a knockdown, drag out fight between the strained BFFS, plastic containers probably won't break if they throw them across the room.
Tune in for the second season premiere of Lipstick Jungle on Wednesday, Sept. 24 at 10 p.m. on NBC.