NEWS
Brüno's Unsportsmanlike Conduct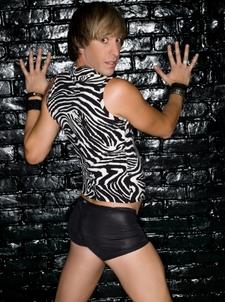 Today in hardly surprising news, Sacha Baron Cohen's latest comedic creation, Brüno, has done something to upset someone else: The Los Angeles Superintendent is none too pleased over the funnyman's photo with Birmingam High School football players in this month's GQ.
Superintendent Ramon Cortines doesn't like the pics, which feature Sacha as the gay Austrian fashionistadressed in shoulder pads, tight shorts and an athletic cup, surrounded by the San Fernando Valley high school's football players. Cortines says the district has "allowed our students to be used,"
Article continues below advertisement
Local district superintendent Jean Brown said she's trying to determine who was responsible.