NEWS
Bryan Cranston Was Wanted For Murder!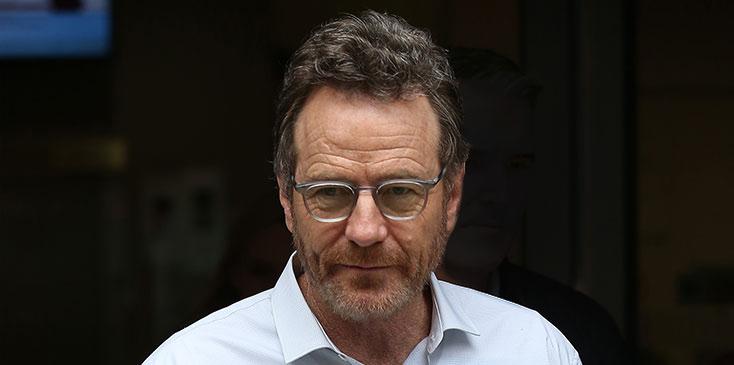 The man who played TV's most ruthless drug dealer knows what it's like to be a real-life target of the law. Bryan Cranston, who rose to Hollywood stardom by portraying meth-cooking killer Walter White on the smash series Breaking Bad, says he was once hunted by the police as a suspect in a brutal Florida murder!
While working in a Daytona Beach restaurant in the mid-1970s, Bryan ran afoul of the head chef, a man named Peter Wong. "Peter was a good chef — and a horrible person," recalls Bryan, 60. "He was the first person I ever met who I just realized, 'Oh my God, I hate this guy!' He was miserable and mean."
Article continues below advertisement
Bryan claims he wasn't alone in his foul feelings for the chef, and that his coworkers all felt the same about Wong, even to the point of everyone joking about killing him!
PHOTOS: Cyber Crime! 10 Gruesome Murders With Killers All Linked Through The Internet
So call it bad timing that Wong suddenly disappeared in October 1977 — and his badly beaten body was soon found in a remote area, stuffed into the trunk of an abandoned car. Bryan and his older brother, Kyle, who also worked at the restaurant, had quit the week before the murder and were motorcycling up the East Coast. He says that after the restaurant staff told the police how much the brothers hated Wong, "They put an APB out on our motorcycles and were looking for us!"
As OK! has discovered, two teenage girls were eventually convicted of luring Peter Wong to a prearranged spot, where a male accomplice attacked him.
And Bryan could breathe easier.