NEWS
Burglars Break Into Lindsay Lohan's Home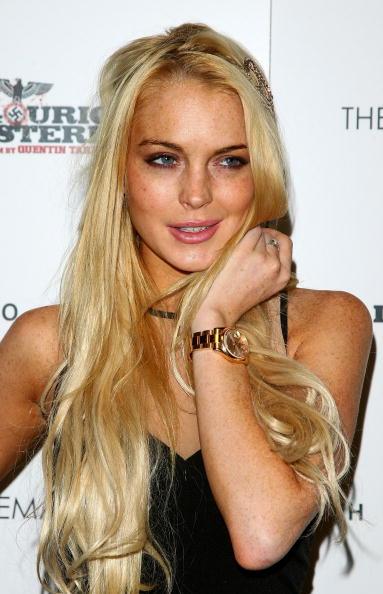 Lindsay Lohan was the victim of a burglary yesterday after three men were reportedly captured on surveillance video breaking into her home in the Hollywood Hills.
TMZ says Michael Lohan told them the details, including the fact that a safe was ripped from the wall and some watches were taken. He thinks it was "an inside job," because Lindsay's people didn't turn her alarm system on.
"I am not going to put up with individuals violating my family. Lindsay is a charitable, generous person that always gives," Michael says."This is a personal violation and it has got to stop."
Article continues below advertisement
Apparently Lilo arrived home at around 3:00 am yesterday to discover the break-in and called her father. The LAPD is currently investigating. This is the second recent break-in at the young starlets home, as someone tried to burgle her back in May.