NEWS
Buy Tom Cruise's Trash!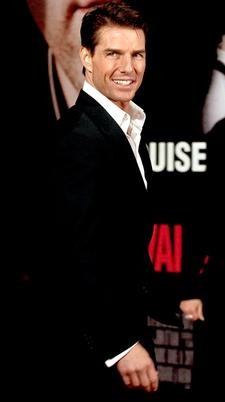 You know what they say: One man's trash is another man's trash that is now treasure because it once touched a famous person.
If you've ever dreamed of owning something that maybe has a little bit of Tom Cruise's DNA on it, now is your chance: a Portuguese online auction site is selling off an empty cup the actor supposedly used while on vacation in Brazil, reports Gawker.
Although it's unsure whether Mr. Holmes actually drank the beverage, the seller posted pictures of himself fishing the Matte Leão cup out of the garbage.
Article continues below advertisement
Apparently enough people believe the Valkyrie star's lips actually touched the garbage, as the selling price is at around $2,200. So break into your piggy banks, Tom fans, it's now or never! Or, maybe, just never.