NEWS
Bye Bye, Mr. Big?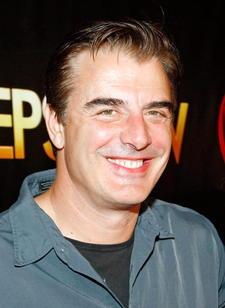 There will be shoes, of course. And Michelle Obama — sort of. But what about Mr. Big?
As we await the Sex and the City sequel — due in May 2010 — we couldn't help but wonder about all those rumors burning up the Internet. The storyline reportedly relocates Carrie Bradshaw (Sarah Jessica Parker) to London, where hubby Big (Chris Noth) takes a job — and may or may not cheat on Carrie, who may or may not be pregnant.
Article continues below advertisement
One problem: earlier reports indicated Mr. Big had yet to sign on to the project, as an insider told OK!, "He wants a piece of the profits. He knows the plots don't work without him."
Rest easy, ladies and gents, E! News reports that SJP herself confirmed that he has indeed signed on (We can practically feel the air from relieved sighs). She assured E! at last night's Wonderful World premiere during the Tribeca Film Festival in NYC.
As for the baby story line, Sarah Jessica is in the dark as well, saying, "I don't know anything yet."
So where does the first lady come in? Charlotte (Kristin Davis) says of a dress, "I got this at J. Crew," explaining that she saw it on Mrs. Obama and "had to have it." Last, Samantha (Kim Cattrall) gets buried in the economic collapse, so maybe there won't be shoes after all.