NEWS
Calling All Claymates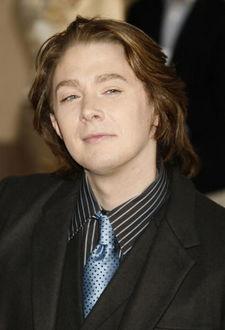 My best friend Aaryn and her husband came from San Diego to NYC to visit Sunday. Aaryn is from Maryland, so an East Coast girl who's made several trips to the city in her lifetime, and her boyfriend Bryan is from our college state of AZ, but also been to NYC before. Nonetheless, although they used an iphone rather than carry around a subway map, and used an iphone rather than tote a camera around their neck, when they got here – they were tourists.
Article continues below advertisement
But, this was a conscious decision on their part. Tourist is a term with a bit of a derogatory feel, but they quite enjoyed playing the part. When they asked me for suggestions of touristy things we could do together, we agreed on the compromise of a Broadway show. I love shows and Broadway is something to see for artistic-minded people like Aaryn and Bryan. Aaryn's seen her share of shows, but Bryan was into the idea so we headed to TKTS, where you can purchase half-price tickets the day of a show (although you run the risk of what will, and will not, be offered that day) and we chose to see Spamalot, a Tony Award-winning comedic musical based on the cult film Monty Python's Spamalot.
We all exchanged looks throughout the performance. The second act was better, but the play wasn't really our thing. It was a lot of guys in tights singing and dancing but a lot of dumbed down humor.
Funny that the very next day after seeing the show (yesterday), it leaked that former American Idol Clay Aiken is heading to the Great White way to star in Spamalot! He's going to play the part of Sir Robin, which even Spamalot's Wikipedia site describes as "The Not-Quite-So-Brave-as-Sir-Lancelot: A cowardly knight well versed in the world of musical theatre."
The play's director Mike Nichols released the statement, "Clay is amazing beyond his glorious voice. People will be surprised by his wide ranging talent since his first impression is of great country charm…This guy is not only a star, he is a whole lot more." He certainly is.