NEWS
Calvin Harris Partners With Hakkasan Group To Eliminate Plastic Straws From Their Venues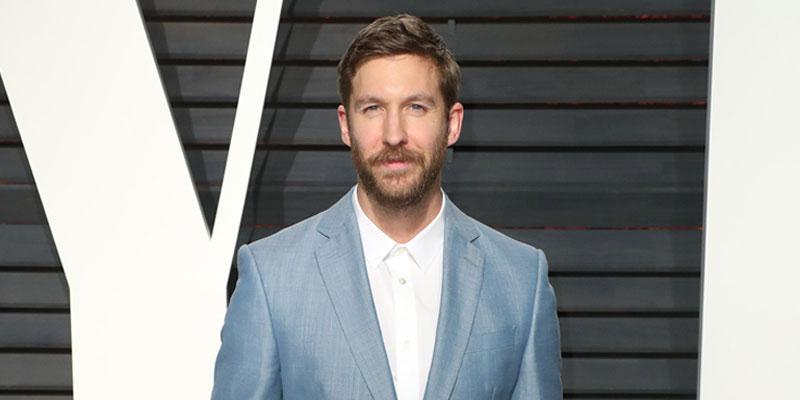 Hakkasan Group and its resident DJ Calvin Harris are partnering in an initiative to eliminate all single-use plastic straws from its nightclubs.
The hospitality company will begin phasing out plastic straws immediately.
"My friend and tour photographer Conor McDonnell has been working closely with the World Wildlife Fund and has been sharing his first-hand experience of the damage plastic waste is doing to the environment," Calvin explained. "We want to reduce the impact of harmful plastics, so we decided to take action. I am grateful to Hakkasan Group for supporting us and helping us make a difference, I hope other venues in the city and around the world will do the same."
Article continues below advertisement
Research indicates that 500 million straws are used and discarded every day in the United States alone. Throughout the year, 175 billion single-use plastic straws find their way into the environment, filing up landfills and littering waterways and oceans.
Many Fortune 500 companies are also joining the initiative to eliminate plastic straws.
While single-use plastic straws constitute just a small percentage of the plastic that ends up in the world's waterways, small actions can make a big difference.
"In the fast paced environment in which we operate, it's easy to lose sight of wider social issues on which we have an impact," said Hakkasan Group CEO Nick McCabe. "We're incredibly proud to partner with Calvin on this initiative to reduce our consumption of single use plastics."
About Hakkasan Las Vegas Nightclub
Hakkasan Group is a worldwide hospitality company with establishments across North America, Europe, Middle East, Asia and Africa. Its namesake is taken from its Michelin star restaurant that set the high-level standard for the group's collection of diverse brands. Its "brand first" philosophy builds restaurant, nightlife, daylife and soon-to-open hotels, resorts and residences into world-class hospitality brands, all with a focus on service, design, innovation and experience. Its restaurant portfolio includes Hakkasan, with 11 locations worldwide, Ling Ling, Yauatcha, Sake no Hana, Herringbone and Searsucker. Under the nightlife/daylife umbrella of brands are Hakkasan Nightclub, Wet Republic, OMNIA and JEWEL Nightclub.
About Calvin Harris
Heavyweight producer, DJ and songwriter Calvin Harris stands as the figurehead for modern dance music, having broken world records and dominated the charts with his many hits. As one of the most successful artists of all time, Calvin Harris has collaborated with global stars including Dua Lipa, Frank Ocean, Pharrell Williams, Rihanna, Katy Perry, and Ellie Goulding to name a few. His work has garnered a number of music awards and nominations including 15x Brit Award nominations, 13x VMA nominations, 5x Grammy nominations and a 2013 Grammy Award win in the Best Music Video category for "We Found Love." To date, Harris has sold over 17 million albums and almost 135 million singles worldwide, with 11.9 billion combined audio streams and over 8.6 billion combined video streams, making him one of the most viewed artists on YouTube & Sony's biggest streaming artist with almost 20.6 billion audio & video streams in his career history.