NEWS
Cameron Diaz & Alex Rodriguez Call it Quits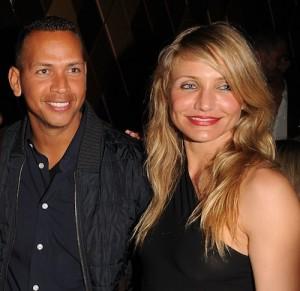 On again, off again, on again, looks like it's their turn to be off again. According to one report, super fit couple Cameron Diaz and Yankees slugger Alex Rodriguez have called it quits. Apparently they broke up for the main reason of focusing on their careers and their own priorities. Find out more after the jump!
A source told The New York Post, "For weeks he's been trying to get out of the relationship." The source indicated that he's been telling people it's over but "she has been in denial about it."
Article continues below advertisement
For the past two years they've been seen jetsetting and yes, even spotted eating popcorn at the Super Bowl. Last week Cameron was in NYC to be with her beau and they dined over Labor Day weekend but the break up was more recent.
OK! GALLERY: CAMERON DIAZ IS ONE HOT (FAKE) MOMMA!
Another source told the newspaper, "They have broken up before and got back together, and who knows if it may happen again. But I get the sense that it won't. He was losing interest and is ready to move on."
The source cited the main reason for the break-up is the focus on each of their sparkling careers. "They remain friends and it is amicable. They are career-minded professionals, and they continue to focus on their own priorities. He has had a number of injuries and he wants to stay focused on winning a world championship."
OK! VIDEO: CAMERON DIAZ MOCKS SUPER BOWL PDA BY FEEDING DAVID LETTERMAN POPCORN
Alex's rep declined to comment and Cameron's rep didn't get back to the paper.