NEWS
Camila Alves Now TV Host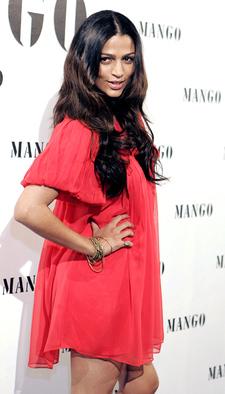 Get your scissors sharpened and brush up on your layering techniques, Shear Genius fans, Season 3 is on its way with new host Camila Alves.
The Bravo show, which pits wannabe hair stylists against each other in the salon for a $100,000 pirze, was hosted by Jaclyn Smith in the past.
Camila will take on her new hosting duties in the upcoming season, and will be assisted by judges Kim Vo and reality show veteran Jonathan Antin. Jonathan starred on his own show, Blow Out, which revolved around daily life in his salons in L.A. He's also the brother of Pussycat Dolls' founder Robin Antin.
Article continues below advertisement
Maybe Levi's daddy Matthew McConaughey will stop by with that mane of golden curls for a touch-up!
Tune in this season to find out!
OK!'s EXCLUSIVE PICS OF CAMILA, LEVI AND MATTHEW: