NEWS
Can Rehab Save LiLo?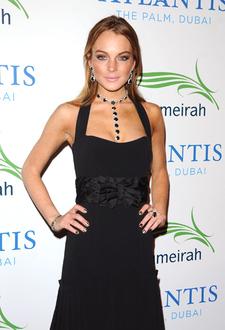 In the predawn hours of what should have been a peaceful Easter, Lindsay Lohan and her mother, Dina, let loose with a world-class shouting match. The scene was Lindsay's rented house in a quiet — normally — part of Hollywood Hills.
From upstairs, neighbors could hear Lindsay cry, "Mom, stop it!" "Enough!" "Quit it!" Why was Dina harping on her troubled daughter? To persuade her to enter rehab, sources reveal.
Article continues below advertisement
"We're all trying to convince Lindsay to go," a relative tells OK!. Since her split with Samantha Ronson, the actress' life has spun out of control. Downing vodka shots at a party 24 hours before the Dina dustup, LiLo, 22, seemed "absolutely smashed," a partygoer tells OK!. "She looked lonely and lost."
As , Sam's sister, Charlotte, and mom, Ann Dexter-Jones, asked Beverly Hills police how to get a restraining order against Lindsay. "She's furious because we tried to do an intervention," Charlotte told the desk clerk.
Can anyone save Lindsay from herself? "We want what's best for her, and I don't think she knows what that is," her relative says.
RECENT PICS OF LINDSAY: