NEWS
Candace Cameron Bure Shares Parenting Tips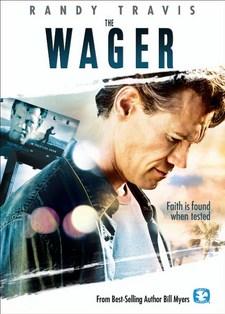 Jodie Sweetin may have just to her first child, but it's Candace Cameron Bure who has the Full House. Married to retired hockey player Valeri Bure, the former child star has three kids, Natasha, 9, Lev, 8, and Maksim, 6, and is more than happy to dispense some child-rearing advice to her celluloid sister.
"I could give tons of advice!" Candace tells OK!. "I'm years ahead of her in parenthood! My favorite book that I would recommend for her and her baby, Zoie, is brand new -- BabyWise. It helps your child sleep through the night, and helps you put your baby on a schedule. It's so important. So that's my first advice to her."
Article continues below advertisement
While the two co-stars have lost touch over the years, Candace says they recently reconnected when she learned of the 26-year-old's pregnancy and is looking forward to meeting Zoie.
"I just sent her a gift and we've e-mailed," she says. "But I haven't talked to her and I haven't seen the baby. I will soon, because we're going to be in L.A., so I'll see her when I go out there next month."
Possibly joining them could be Bob Saget and Dave Coulier, whom the petite blonde talks to "all the time" and is "very close" to. The same can't be said for Mary-Kate and Ashley Olsen though. While the cast tries to reunite at least once a year, Candace says the twins are often MIA.
"They are actually the only ones that I don't keep in touch with," she says. "Our lives are just so different. There's a big age difference, too. We've kind of taken different paths, so I haven't talked to them in a few years."
These days, Candace is working with Six Flags' A Walk in the Park, a walk-a-thon affiliated with the Children's Miracle Network. The 32-year-old will serve as a celebrity ambassador for one of the parks in an effort to raise money for children's cancer research and treatment.
Article continues below advertisement
"All the money that's raised at each location will stay within that community and go to those specific hospitals," she says. "You can go to the website to sign up – like any other walk-a-thon – raise funds, you go, and then the walk is through the whole park will all the roller coasters, and then you can spend the rest of the day enjoying the park."
On screen, the actress can be seen in the flick The Wager, now out on DVD, a "faith-based film" about resisting Hollywood seduction. "I play this temptress tempting a married man," she says.
The project was Candace's first in six years as she had stepped out of the limelight to focus on motherhood. And yes, her kids are Full House fans.
"I don't really think that they care that it's me," Candace says. "They just really like the show and think that Michelle is really funny. They just like it! They kind of giggle if I ever have a boyfriend and kiss him on the show, 'Mommy! You're kissing another boy!' I tell them, 'It was before I met your dad, so it doesn't count!'"