NEWS
Candy Spelling Defends Herself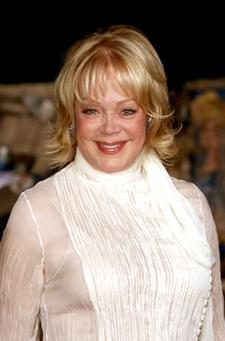 After reports circulated with a quote from Candy Spelling suggesting that Tori Spelling's lack of contact with her dad Aaron Spelling contributed to his passing, she's not too happy about her words being twisted by headlines.
The original quote from Candy read as follows: "It was sad because that's what killed my husband actually. He just didn't want to live after that. You know, he had done everything ... he could possibly do for his daughter and she wanted no part of him once he couldn't do anything for her."
Article continues below advertisement
And now Candy wants to clarify, posting on The Huffington Post with her side of the story and what she really meant to say. She's not letting Tori off easy this time around, either.
"I didn't intend to create headlines. I was asked a question about my daughter not speaking with my family, and I answered truthfully," she writes. "My husband was very ill, and he had stopped eating and taking liquids. He called Tori on a daily basis, and never stopped asking if Tori had returned his call. We had to say no every day."