NEWS
Candy Spelling Reaches Out to Tori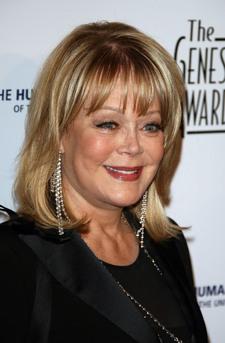 In an attempt to repair her strained relationship with her daughter, Candy Spelling has written Tori Spelling a letter... and posted it on her web site.
The move comes as Candy claims that Tori won't respond to texts, emails or phone calls, and as Candy quotes her daughter, Tori hasn't "stepped up" to make communication happen.
Well, Candy says she's now the one stepping up.
"I want a relationship with you and my grandchildren," writes Candy, stressing that she wants any reunion or relationship to be private, and away from the media or any book publicity events. Tori has a new book coming out this week, and Candy has also penned her own memoir.
Article continues below advertisement
"With your book coming out tomorrow, the war of words will escalate," muses Candy. "That's not what I want. I want us to be a family."
Your move, Tori.