NEWS
He Did It! Boat Captain Claims Robert Wagner Is Responsible For Natalie Wood's Death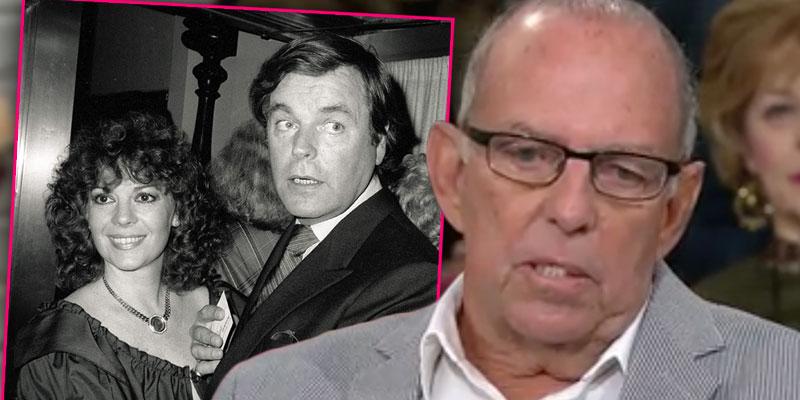 During a shocking Sept. 26 tell-all interview with Megyn Kelly on TODAY, The Splendor's captain, Dennis Davern, admitted he now firmly believes Robert Wagner was responsible for his wife Natalie Wood's mysterious drowning death — and he has evidence to prove it.
As OKMagazine.com reported, Wood drowned to death during a yacht trip with Wagner and pal Christopher Walken in 1981. While her demise was initially ruled an accident, shocking claims caused investigators to reopen the case, and name her husband a person of interest.
Article continues below advertisement
But while Wagner has always claimed Wood slipped and fell into the water before anyone could help her, Davern says the story seems unlikely since the famous couple had been arguing and drinking all day — up until the moment the actress vanished.
On that night, immediately after Wood went overboard, Wagner reportedly gathered Walken and Davern to tell them that his wife had fallen and died, and "this will be our story."
Article continues below advertisement
Davern said that he continued to avoid the case and kept working for Wagner for years after Wood's drowning. Eventually, however, it all became very clear.
While he didn't see Wood fall into the water, he did hear her and Wagner having a heated argument inside their cabin.
PHOTOS: Grave Injustice To Natalie: Her Final Resting Place Is A Disgrace
"We had been ashore and had dinner, and when we had returned to the boat that night after dinner, this horrible, horrible fight broke out," said Davern. "The jealousy was building up through the weekend."
Article continues below advertisement
PHOTOS: Autopsy Secrets From The Most Infamous Hollywood Deaths REVEALED!
Recalling the events of the night, Davern said Walken went to his room to avoid the fight, while Wagner and Wood went down to theirs. Their door was closed, so Davern couldn't see anything that was going on, but the sound of their yelling was horrifying.
Soon, Wood was in the water and the chaos began.
"I did have doubts but I didn't want to let myself believe that," said Davern, recalling the moment Wagner told him Wood had accidentally fallen into the water.
Wagner has long denied the claims, and he once accused Davern of being a "despicable human being" and "capitalizing on the death of a beloved Wagner family member."
The captain, however, took a polygraph test after coming forward with his story, and passed with flying colors.
The investigation into Natalie Wood's death is still ongoing.