NEWS
End Of A Legend: Inside The Brutal Car Crash That Killed James Dean At 24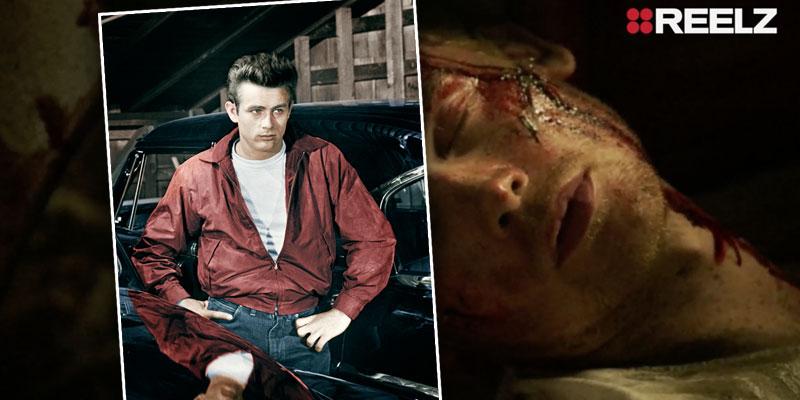 In September 1955, James Dean, the 24-year-old Hollywood actor and teen heartthrob, died in a horrific car crash in California. For over six decades, his sudden death has been analyzed and investigated, with experts coming up with new theories on what happened to the iconic hunk.
While for years it's been believed that Dean died at the scene following his brutal collision, REELZ's new docuseries Autopsy: James Dean, seeks to uncover the truth behind his untimely passing.
Article continues below advertisement
"The force of the crash is devastating. It propels Rolf Wutherich out of the car, but leaves James Dean trapped," recalls Historian Lee Raskin in the show teaser.
PHOTOS: Kris Jenner Spotted Filming Scenes For 'KUWTK' After Frightening Car Crash!
"His left foot was crushed in between the clutch pedal and the brake pedal — and he had to be extricated by the use of a crow bar," Raskin continues. "There were individuals that drove past the accident that said that the Porscha looked like a crumpled pack of cigarettes."
Speaking of the crash, Autopsy's Dr. Michael Hunter says in the clip that "the effect of the impact on Dean was catastrophic."
The car crash left him with a broken neck and multiple head injuries.
PHOTOS: NeNe Leakes' Son In Near-Fatal Car Crash
"His mechanic, Rolf Wutherich, was thrown from the vehicle, and despite suffering a broken leg and facial injuries, remained conscious," says Hunter.
"It has always been assumed that Dean had died at the scene, but I've discovered that this may not be the case. According to an eyewitness, he was unconscious but still breathing when he was placed into the ambulance," concludes Hunter in the shocking video.
Autopsy: James Dean airs Sunday, April 29 at 8:00 ET / PT on REELZ.