NEWS
Carey Hart Calls Pink the Love of His Life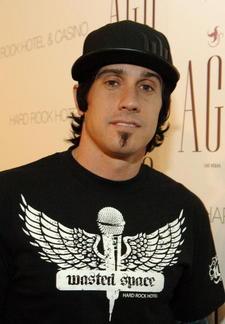 They may have broken up, but don't expect a contentious divorce between Pink and Carey Hart. It seems like the two will follow in the amicable footsteps of Demi Moore and Bruce Willis.
"We're the best of friends and we plan on remaining that way. She's the love of my life," the motorcross racer tells Extra at the Hard Rock Hotel and Casino in Las Vegas, reinforcing the couple's initial statement that "while the marriage is over, their friendship has never been stronger."
Article continues below advertisement
Such good friends they are that you can expect the Grammy-winning rocker to be front and center at the opening of Wasted Space, Carey's new club on The Strip. Pink will definitely be there to perform, the 32-year-old says.
"Of course. We are the best of friends. She will be there," he confirms.
Carey's comments follow his ex's equally fond words over their relationship. Writing on her Web site following the breakup, the 28-year-old assured fans the divorce "not about cheating, anger or fighting" and that "Carey and I love each other so so much."
Pink also didn't rule out a possible reunion in the future.
"One never knows the future, but mine and Carey's just might involve beach babies and sunshine one day. Just not right now."
For more on Carey, tune in to Extra tonight!