NEWS
Carnie Wilson to Host Newlywed Game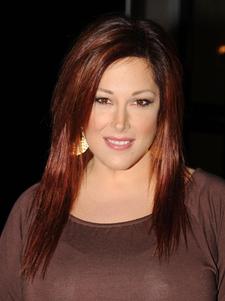 Carnie Wilson, game show host?
That's right! The former Wilson-Phillips singer who hosted her own talk show and appeared on Celebrity Fit Club will be the new host of The Newlywed Game set to air on the Game Show Network.
CLICK HERE for OK!'s photoshoot with Carnie!
Wilson is slated to host 40 episodes, where newly married couples answer questions to find out how well they know each other.
The original show, hosted by Bob Eubanks, debuted in 1966 on ABC, and went on to span over 20 years on the air.
Article continues below advertisement
"I've always loved game shows," Carnie, 40, says. "My personality and energy is perfect for something like this. First of all I'm married, and I loved watching The Newlywed Game when I was younger. I watched it all the time. I always hoped the couples would start fighting."
CLICK HERE for OK!'s photoshoot with Carnie!
The new edition of The Newlywed Game premieres April 6. It will feature an updated set and a new bonus round with couples who have remained married since appearing on the show.