NEWS
Carol Alt Eats Her Way To Beautiful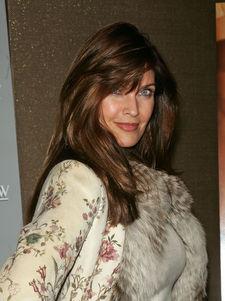 Celebrity Apprentice star Carol Alt sings the praises of raw food.
"I look pretty damn good for 80, don't you think?" the former supermodel, 47, chuckles. "You've gotta eat those raw nuts, baby! Both kinds." (Yikes!)
She claims she doesn't work out, and attributes her flawless physique to her raw diet, which she wrote about in 2004's Eating In The Raw and her forthcoming tome Recipes From All Over That I Collected That Were Really Easy. Among her favorites are raw ice cream from Pure Food and Wine and raw carmelized nut mixes from Good Stuff By Mom And Me.
Article continues below advertisement
"Technically, I eat more now than I ever ate as a model," she tells me. "I stay the same weight and my energy's unbelievable. Everybody touches my hair and goes 'you've got so much hair!' Most people I touch their hair and it goes right to their scalp. It's absolutely the best thing I've ever done in my life."
Does she believe in plastic surgery?
"Absolutely. If you're unhappy, life's too freakin' short. Do what you've gotta do to make yourself happy. Just try not to do anything too radical that it kills you. Check your doctors out. Make sure you're getting somebody really good."