NEWS
Carrie Ann Inaba Defends 'Dancing With the Stars' Judges Against Chaz Bono's Criticism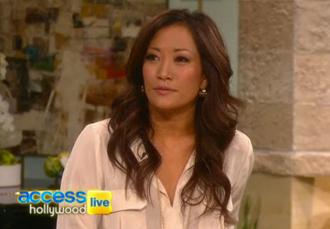 Chaz Bono said he felt there was a bias against him from the judges on Dancing With the Stars, but Carrie Ann Inaba recently defended her fellow judges against the criticism.
Does Carrie Ann think Chaz was treated different on Dancing With the Stars?
"I commended Chaz on what he was doing because what he is doing is very important on the larger scale of life," Carrie Ann told Access Hollywood. "But the scoring has to do with what they're doing dance-wise. We are able to separate the two. We can do that. We are able to look at the dancing and just judge the dance and not bring the person into it and what they are going through personally."
Article continues below advertisement
And Carrie Ann thinks the judges, in general, have been "pretty kind" this year.
"We have a very interesting cast this year. There are a lot of issues going on that you have to be sensitive about," she explained. "You want them to feel good about the experience. It is supposed to be a fun dance show."
Still, Carrie Ann says there has to be some criticism or the show would be boring.
"We have to judge. Our job is to judge," Carrie Ann said. "We actually get paid for our opinions. That is what we're supposed to do and we all have three very different opinions and different styles of saying them."