NEWS
Carrie Ann Inaba Gets Nasty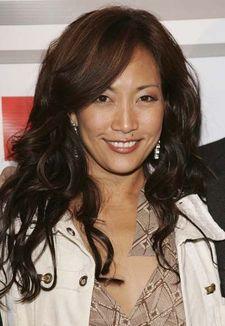 Dancing With the Stars judge Carrie Ann Inaba accused some of the contestants and their partners of breaking the rules and doing lifts on the Oct. 15 performance show. And Carrie's surprisingly critical comments got a real rise out of the performers, causing them to almost bust out of their sequins after the taping of the ABC reality series.
According to Carrie, the dancers' feet aren't supposed to be lifted off the floor, citing Jane Seymour and her partner, Tony Dovolani, and Floyd Mayweather and Karina Smirnoff for the dance violation.
Article continues below advertisement
"I don't know what she was thinking," Jane told OK! about Carrie. The Dr. Quinn, Medicine Woman star, who reduced the judges to tears of joy after her graceful tango last week, was shocked when Carrie criticized her this time. "People have been flying through the air for weeks but I remember my feet touching the ground." Watching the replay, Jane was proven to be correct.
Meanwhile, Karina addressed her and boxer Floyd's comparatively low score of 23. "I'm kind of sad to see we were penalized for that," she told OK!. "It wasn't a lift! We need to be very clear on what a lift is — I've been dancing since I was 8 years old and a lift means when a woman is lifted by a man. She has to be off the floor for more than two beats. We weren't."
"I think Carrie was on a very lifted spirit tonight," Karina sighed.
By Carole Glines