NEWS
Carrie Calls Jessica Fat!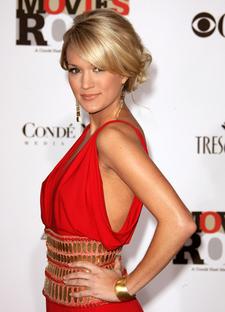 Place your bets, ladies and gentlemen: the catfight between Carrie Underwood and Jessica Simpson continues, and someone's about to draw blood!
Carrie's claws have come out following Jessica's recent interview, in which she gushes over current boyfriend (and Carrie's ex) Tony Romo, saying, "I just told him today, 'You're the love of my life.' " In the interview Jessica also says she's unconcerned by Carrie's claims of getting calls from Tony, admitting that she checks his phone logs and knows exactly who he does and does not call.
Article continues below advertisement
While Tony, 28, may be pleased with Jessica and her declarations of love, his ex, Carrie, has quite a different point of view.
"She finds Jessica's love of putting her life on display pretty desperate," a pal of the "Before He Cheats" singer tells OK!. "She laughed at the People cover, because it's the same one Jess did about John Mayer — same smile, same look, except she's a little fatter."
Now the blondes will take their battle to the country charts, but Carrie is unconcerned. "Carrie doesn't think fans will spend money to watch Jess warble through a few badly written songs," says her friend.