NEWS
Carrie Underwood to Sing Farewell on Idol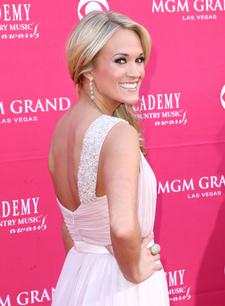 During season 4 of American Idol, the farewell song for departing contestants in the Top 12 has been Carrie Underwood's cover of Mötley Crüe's "Home Sweet Home." And now the AI alum herself is returning for the final results show to perform her rendition of the hit song.
On Tuesday, May 19 on FOX, Carrie will be back on the Idol stage to sing farewell to either Adam Lambert or Kris Allen.
Carrie, in conjunction with 19 Recordings, Sony Music Nashville and iTunes, is donating a portion of the sales proceeds of the "Home Sweet Home" digital single to The Humane Society of the United States (www.hsus.org), to be used directly for programs that help companion animals, provide spay/neuter services, and rescue and shelter animal victims of puppy mills and disasters.
Article continues below advertisement