NEWS
Carrie Underwood's Birthday Surprise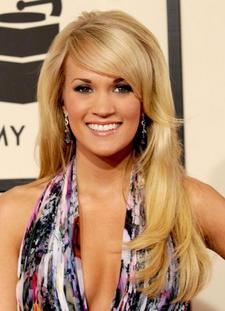 Carrie Underwood had a whirlwind of a birthday week. Usually someone's 25th birthday means crazy, blowout bash, but Carrie who turned a quarter of a century on March 10, had a more low-key evening on the road in San Jose, New Mexico.
"We went bowling and just goofed off," a friend of the singer's tells OK! "It was a lot of fun."
To culminate her birthday week, the blonde-beauty returned to Nashville for her March 15th performance along with Little Big Town and Lady Antebellum on Opry Live.
Article continues below advertisement
During her final song, Randy Travis' "I Told You So," the singer was surprised on stage by none other than Randy himself who asked the former American Idol to join the Opry family. Carrie quipped, "I thought you guys were standing up for me!"
The standing ovation soon became for her as she fought back the tears. An audience member tells OK!, "She seemed genuinely surprised and humbled at such an honor."
Backstage, Carrie whose second album Carnival Ride, couldn't be better titled, said, "This is so amazing, I couldn't imagine it from a different person. Everybody here kept a tight lip!"
And what an honor it is. It takes years for country musicians to be inducted, before Carrie, Josh Turner was the youngest, but Carrie will hold that title when she is officially inducted two months after her 25th birthday on May 10.
To watch Carrie's birthday surprise, catch the repeat of Opry Live on March 18 on GAC .
By Alisandra Puliti