NEWS
Casey Abrams Tweets Support From Hospital to Tsunami Victims in Japan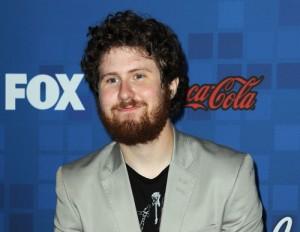 Article continues below advertisement
The Idol contestant Tweeted, "Hey guys, thanks for the well wishes, I got some nice fresh blood in me and feeling better. People at Idol & Cedars are treatin me real good."
And while he's recovering, he's thinking about those suffering in Japan.
"Hate to see what's happening over in Japan," Casey Tweeted. "I feel for everyone over there who had like no warning of an 8.9 coming."
OK! VIDEO: WATCH AMERICAN IDOL TOP 13 PERFORMANCE VIDEO RECAP
Crystal Bowersox, who also battled an illness during her run on American Idol, Tweeted well wishes to the singer writing, "stay in this game, Casey. Don't be afraid to say no sometimes. I'm rooting for you."
Casey wrote back, "My health is always first, but this is my dream, I'm going to keep fighting to stay in."
And it sounds like he plans on coming back very soon.
Casey wrote back to Ryan Seacrest, "Hey Ryan, Thanks for caring man. I'll see you very soon hopefully."