NEWS
Casey Aldridge Crash Report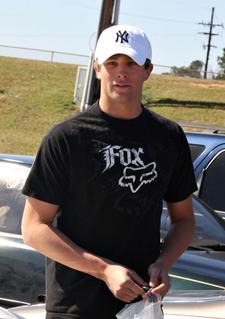 There are new details about the accident that landed Casey Aldridge, Jamie Lynn Spears' fiance, in the ICU on Sunday morning: TMZ reports details from the official crash report from the police department.
According to the document, "for some unknown reason," Casey's truck left the road and went into a ditch at 1:54 a.m. He continued driving in the ditch for 250 feet or so, before he "overcorrected and lost control of the Ford F-250." It rolled over and went another 160 feet.
Article continues below advertisement
TMZ says that one passenger claims no one was drinking, and that the worst injuries were a broken collar bone and Casey's fracture.