NEWS
Casey Aldridge Moved from ICU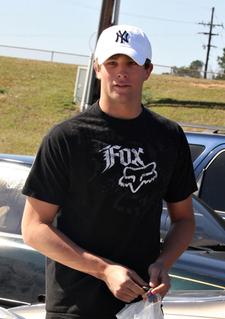 We're sure the Spears and Aldridge families are breathing a big sigh of relief: Casey Aldridge, Jamie Lynn Spears' fiancé and baby daddy to Maddie, has been moved out of University of Mississippi Medical Center's Intensive Care Unit, his uncle tells E! News.
"He is doing good," says the Rev. Odus Jackson of Casey's health after flipping his truck early Sunday morning. "It was a big scare there for a moment, but he got moved out of ICU and is doing good."
Article continues below advertisement
Casey was driving four pals in Tensas Parish, La. when he lost control of the vehicle around 1:20 a.m. He sustained a head injury and was cited with careless driving.
"I think he cut off the edge of the road, corrected and it flipped," Jackson said. "It didn't turn out to be a big scare, or as big as we thought," Jackson said. "It was scary there at first, but now we are in good shape."