NEWS
Casey Anthony Juror No. 3 Says "Not Guilty" Verdict "Doesn't Mean Innocent"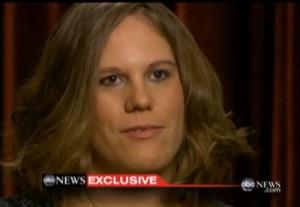 The Case Anthony jury ignited controversy over their "not guilty" verdict, which acquitted the 25-year-old from Orlando, Fla. of the first degree murder of her 2-year-old daughter Caylee Anthony after over a month of gripping testimonies in the heavily media-covered trial. Now, Juror No. 3, Jennifer Ford is speaking out on how they reached a not guilty decision.
During the Primetime Nightline: Casey Anthony: Not Guilty special last night, Jennifer addressed the trial and her feelings about the case.
Article continues below advertisement
OK! NEWS: CASEY ANTHONY WILL BE FREED FROM JAIL JULY 13, COURT OFFICIALS SAY
When asked why the 12-member jury reached a not guilty verdict, Jennifer said, "There wasn't enough evidence. If you're going to charge someone with murder, don't you have to know how they killed someone, or why ... where/when/why/how? Those are important questions that were not answered."
Jennifer did reveal that she felt Casey "had something to do with" the murder of her two-year-old daughter, but would not address the matter any further.
She did say, " 'Not guilty' doesn't mean 'innocent.' "
Parallels have been drawn between the jury's decision in Casey's trial and the O.J. Simpson trial in 1995.
Watch clip, via TV Squad, below.