NEWS
Cassie & Diddy: Are They or Aren't They?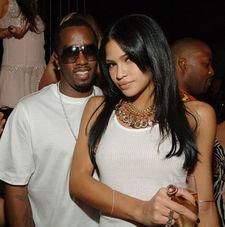 One night out partying with the boss might not raise eyebrows, but two? That's gonna get the rumor mill spinning.
First, and his R&B-singing protégé made the scene at Manhattan hot spot Marquee on Sept. 14 with a late Friday night party. And then, at Tuesday night's GQ party at NYC's Cedar Lake, there they were, together again — leading some insiders to whisper about a possible more-than-professional relationship.
Article continues below advertisement
But a friend of the hip-hop entrepreneur tells OK!, "Diddy is just her mentor; they aren't dating." The friend also adds that the "Me & U" singer has been dating since she was 18. Now 21, Cassie and Ryan are making beautiful music together as he joins her on her song "Sometimes."