NEWS
Cast from "The Bachelor" and "The Bachelorette" to Appear in Times Square Sunday For Fan Meet and Greet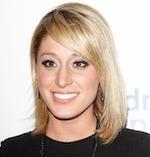 Calling all Bachelor fans!
Cast members from the Bachelor, Bachelorette, and Bachelor Pad are more than accustomed to vying for love, but now the reality stars are coming together for a different reason - to raise awareness for charity.
The mixed group of girls and guys will be on hand on Sunday at the Aeropostale store in Times Square to support DoSomething.org's 4th Annual "Teens for Jeans" initiative.
Article continues below advertisement
Instead of the usual rose, fans can bring in a pair of jeans to donate to homeless teenagers in the city and get a chance to chat with some of their favorite Bachelor cast members such as Vienna Giardi, Brian Westendorf, Craig Robinson, David Good, Erica Rose, Gia Allemand, and more.
OK! COVER STORY: BACHELOR BRAD WOMACK - LOVE, LIES & BETRAYL
Join the cast this Sunday from 11 AM to 1 PM at Aeropostale Times Square for a good cause!
Favorites such as Graham Bunn, Gwen Gioia, Jesse Kovacs, Jessie Sulidis, Kasey Kahl, Marshana Ritchie, Nikki Kaapke, Peyton Wright, and Reid Rosenthal will also be on hand to chat with fans.