NEWS
Cat Cora on Rumors Surrounding 'Twilight Hunks': Being Gay Is a "Non-Issue"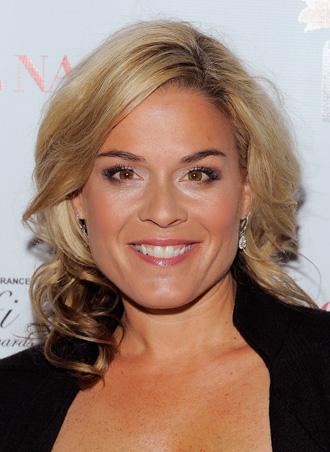 With Twilight stars Taylor Lautner and Kellan Lutz stirring up a media storm with their respective "I'm straight" declarations, looks like a lot attention is still being paid to being gay in Hollywood.
To recap, gay/straight headline hoopla had ensued after Kellan recently addressed rumors about his sexuality. Over on Team Taylor, the hottie werewolf politely said no when a GQ Australia writer asked their cover boy if openly gay director Gus Van Sant and Milk screenwriter Dustin Lance Black had ever hit on him. Fans balked and Black took out his anger on his blog. The magazine quickly issued an apology to Taylor and said they meant no harm.
Article continues below advertisement
Openly gay celebrity chef Cat Cora weighed in on the controversy exclusively to OK!.
"We're people. We go through the same issues, we go through the same joy, pain, sadness," she said.
The Iron Chef has been married to her wife Jennifer Cora since 1999. The Santa Barbara couple has prominently stood up for gay rights after the historic passage of Prop. 8 that restricted marriage between same-sex couples in California.She says it'll be a "great day when it's not on the front cover when someone is out," adding, "It'll just be a non-issue."
As if fame, constant travels and raising a young family isn't enough, the chef's devotes time as a spokesperson for Hidden Valley where she advocates healthier diets for kids.