NEWS
Catch Jaime Pressly's Mug Shot Post-DUI Booking!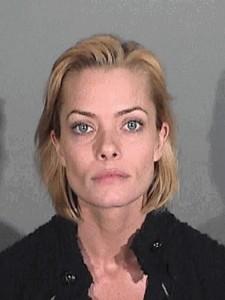 Jaime Pressly didn't exactly look like a blonde bombshell in her booking photo. A mugshot of the actress has been released after her arrest for suspicion of driving under the influence Wednesday night.
According to TMZ, Jaime was driving in Santa Monica, Calif. and was pulled over for a traffic violation. At about 11 p.m. she took a field sobriety test and then was arrested and booked.
Article continues below advertisement
The My Name is Earl star, 33, was taken to a nearby jail and it's unclear whether or not she's been released yet.
At least Jaime is sporting groomed eyebrows and clear skin in the photo!
In the mug shot, Pressly looks dismayed, although her eyebrows are perfectly plucked and she appears fresh-faced.