NEWS
Catch a New Clip of Roman Polanski's 'Carnage' Starring Kate Winslet, Christoph Waltz & More!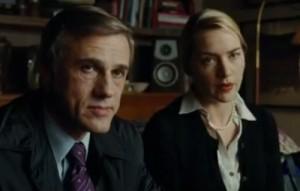 Roman Polanski's Carnage made waves at the Venice Film Festival, and a new clip of the controversial comedy — starring Kate Winslet, Christoph Waltz, Jodie Foster and John C. Reilly — has been released!
The plot centers on two sets of parents trying to work out a conflict between their sons.
In the new clip released, John's character expresses pride in his son for being the leader of a gang, and Christoph's character joins him on reflection of being gang leaders when they were young.
Article continues below advertisement