NEWS
Catching Up with Real Housewives Alum DeShawn Snow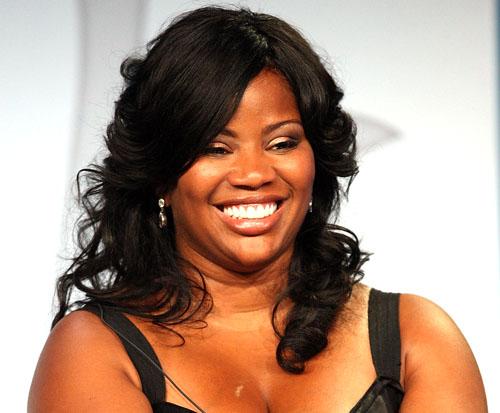 She might not be in front of the cameras anymore, but former season one Real Housewives of Atlanta star DeShawn Snow hasn't slowed down since her departure from the hit reality series, even after producers told her she was too nice for Season Two.
Besides taking graduate classes at Regent University, DeShawn's got multiple projects in the works including a book, a children's animated series tentatively called Little Shawnie and a reality show she's currently pitching called Second Chance.
Article continues below advertisement
"It's kind of like Top Model meets Charm School," DeShawn tells OK!. "We really want to give them a chance and the people we are looking for are people who have been given up on or they have given up on themselves, they had children at a young age or they were on drugs, whatever, because you can really turn your life around."
DeShawn, who was replaced on the second season of Real Housewives by Grammy Award-winning singer/songwriter Kandi Burruss, says she has no hard feelings about leaving but still thinks she was a good addition to the show.
"Not everybody has as big a personality as NeNe (Leakes)," DeShawn tells OK!. "I thought I provided the balance. Not everybody's up here and not everybody's down here. I thought it was a good mix but I understand you need drama."
While DeShawn might not have been caused as much drama as when NeNe, Lisa Wu Hartwell, Sheree Whitfield and Kim Zolciak get together, she says learned a lot from the experience.
"I learned about the reality TV world with how the film crew follows you," she says. "And I learned about the power of editing. That's why I want to have creative control, because everything is entertainment."
While she says she's lost touch with her close friend NeNe, whom she "used to text and talk all the time" with, she still says her former co-stars still have her support.
"(My kids and I) were at Barnes and Noble for summer reading stuff and I saw (NeNe's) book," she says. "I was excited for her because I want to support her and they say 'Mom, why are you buying her book?' Because they remember her face. I said, 'well why not? I want to support her. One day Mommy's books will be here too.' "