NEWS
Catching Up With Sheryl Crow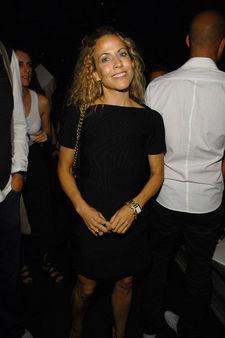 The next album from hitmaker won't be in stores until February
but a source close to her reveals to OK!, "It's a lot different than her previous work. Where Sheryl's last album was very safe and
geared for Top 40, she takes more risks on this one and it's a lot more
raw."
And health-wise, Sheryl, who successfully battled breast
cancer in February 2006, is "doing great!" So what is the 45-year-old's secret to staying fit? "She doesn't work out. She's naturally fit. Maybe she goes
Article continues below advertisement
running sometimes, but Sheryl's not hitting the gym and lifting weights or
anything, she's just one of those people that's almost shaking her foot
or moving something and blessed with a high metabolism."