NEWS
Cate Blanchett Dedicates Award to Heath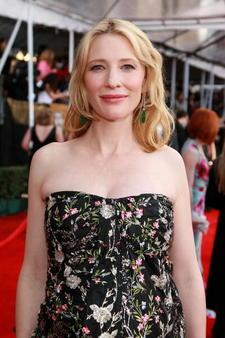 In a touching moment at the otherwise carefree Spirit Awards on Saturday afternoon, actress Cate Blanchett took a second to honor her friend and co-star Heath Ledger, who passed away Jan. 22 from an accidental overdose of several prescription medications.
Accepting her award for Best Supporting Actress for the film I'm Not There, which also starred Heath, Cate ended her list of "thank you's" by honoring her fellow Australian actor, calling him "one the most beautiful, independent spirits of all" before dedicating the award to him.
Article continues below advertisement
On the day of Heath's Feb. 9 funeral, Cate gave a moving and loving tribute to Heath when she read a eulogy at a memorial service for the late actor in his hometown of Perth, Australia.
Blanchett is also nominated in the same category for her I'm Not There role at tomorrow night's Oscars.