NEWS
Catt Sadler Tells OK! Her Holiday Travel Secrets, Tips On Drama-Free Packing And Why Leather Is The Perfect Winter Style Staple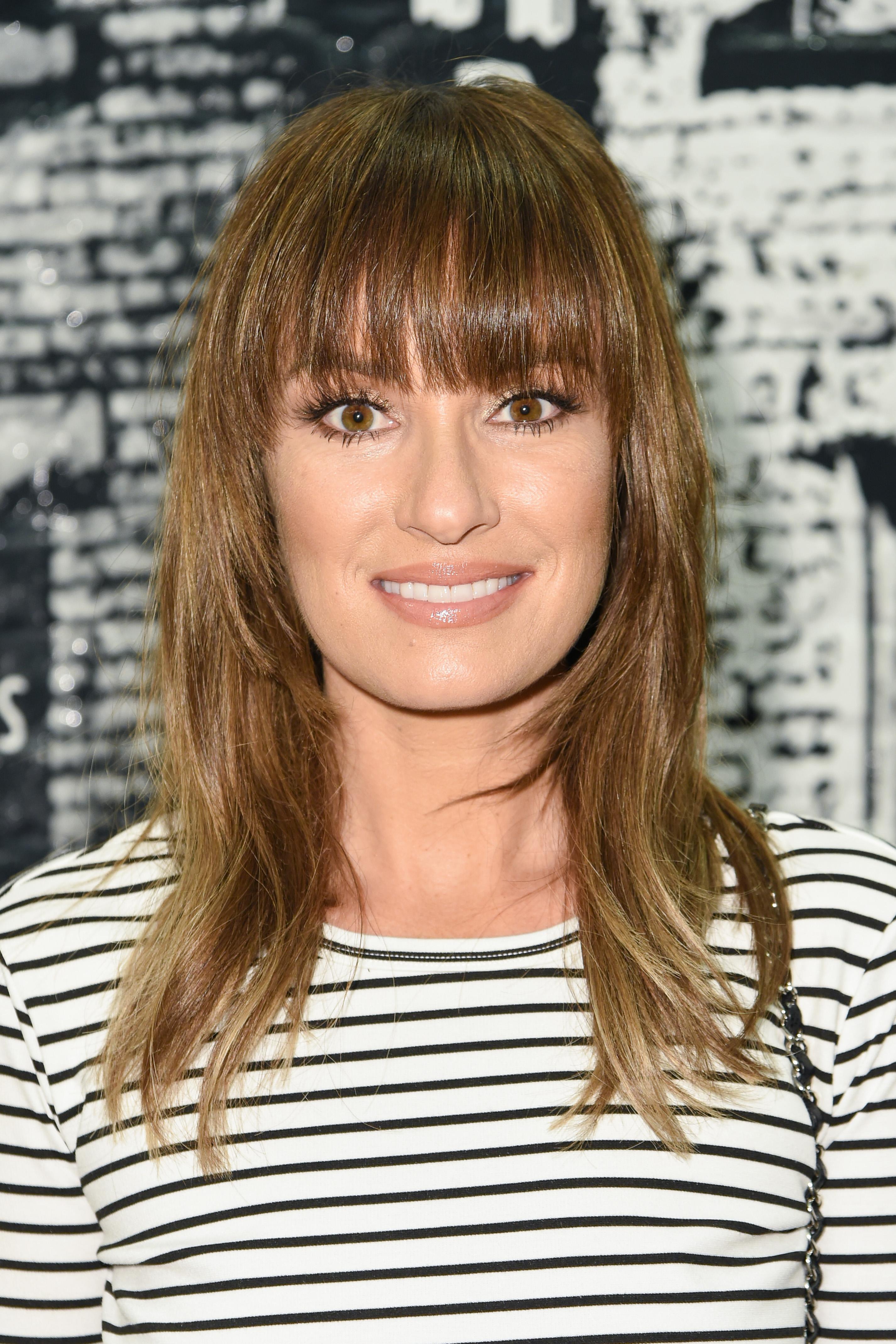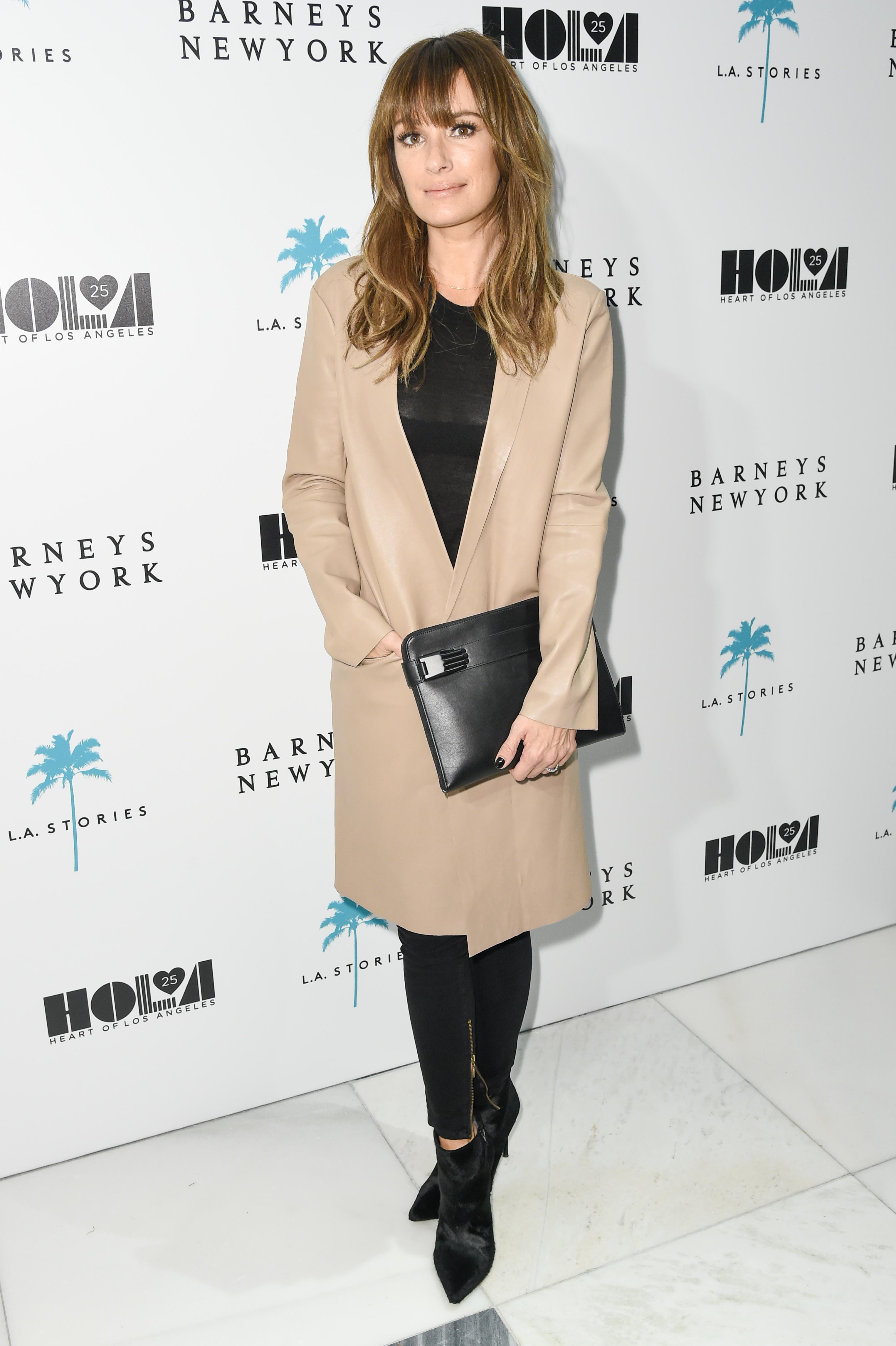 The holiday season can be a dizzying mashup of booked schedules, departure dates and unsuccessful fights with overstuffed suitcases. But Catt Sadler says she's more than prepared to take on all that this year's holiday madness has to offer.
The E! News correspondent is gearing up for a busy next few months. From launching her new partnership with Bausch and Lomb to posting on her new Cattwalk blog and jumping from coast-to-coast for her job, Sadler has a plate full of commitments. But rather than be overwhelmed by her hefty to-do list, the wife and mother of two employs several effective tricks to maximize the cheer and minimize the stress of the holidays.
Article continues below advertisement
Speaking to OK! during a visit to New York City, Sadler opened up about her excitement about the coming months. She shared her foolproof secrets to drama-free travel, her favorite statement piece for winter and why she's looking forward to spending another Christmas in California.
OK!: How easy was your transition from California to the colder New York City weather?
Catt Sadler: Everybody gets really dry this time of year because of the change in temperatures. So I've come up with my travel dryness survival kit that has some beauty essentials in it like lip balm, a really strong face cream, hand moisturizer and those more obvious essentials.
I've also switched my contact lenses. So many people suffer from dryness this time of the year. Your contacts literally annoy you and they are brutally dry. I partnered with Bausch and Lomb and it has been a game charger. Biotrue ONEday Contact Lenses are designed to work like your actual eye, so it keeps your contact lenses moist all day long. You don't have to have a case. You don't have to have the solution. You literally pop in a brand new pair everyday and you're good to go.
Article continues below advertisement
OK!: And what are your tricks for switching between the comfortable temperatures on the West Coast and the plummeting ones in NYC?
A lot of ensuring you have a stress-free travel experience is preparing in advance. That's packing correctly. That's coming up with lists so you do not skip anything. Then those beauty essentials I mentioned. I don't pack bar soap. I pack cleansing oils, which makes a huge difference. I never leave home without my Aquaphor, which you can get at your drugstore. I put it on my lips and my cuticles and my feet.
And then water, water, water. The second I get on the plane it's just water and more water. It makes a difference, because you don't feel that jet lag. You're not as tired and you can manage the stress of the holidays.
OK!: You are also a huge proponent of eating healthy and taking care of your body. How do you maintain a healthy diet while traveling?
Catt Sadler: That's actually harder for me than packing. But if you cave in, that's when you're eating junk food and things that are pre-packaged and wrapped in plastic. I'm human like everyone else, but that's a big no-no for me. It's easier than it's ever been to eat really clean and eat really green. I certainly splurge. But if I'm really good, Monday through Friday I just try to eat a lot of kale and a lot of salads. And if I eat a cheese burger, I do it wrapped in lettuce instead of a bun. It's just making choices. It's a real slight shift. But those little tweaks go a long way.
Article continues below advertisement
OK!: And what are the challenges of traveling with two young boys.
Catt Sadler: A lot of parents stray away from traveling with their kids when they are so young because it can be so stressful. But the flip side of that is, if you get your kids used to traveling when they're little, then they really just roll with it as they get older. Both of my kids are pretty astute travelers. They are used to getting on airplanes. So it's nice because they know what to pack. And everyone's whole experience is a little bit smoother.
OK!: How have you been enjoying the launch of your blog the Cattwalk?
Catt Sadler: The Cattwalk has been fun. I rolled that out probably six months ago and the challenge is really finding enough time to post things on the Cattwalk. There is only one of me and the day gets away from shooting E! News all day long and now Live From E! on occasion. It is time time consuming. But I just love it so much because it was born out of my fans on social media saying, "Wait! I want to see more pictures of that outfit" or "where did you get this?" It's really a place where people can come and maybe get some style and beauty inspirations. I wish I could do more of it. But for now the feedback has been really wonderful.
Article continues below advertisement
OK!: Do you have a winter items or trends that you are loving right now?
Catt Sadler: This time of year I try my best to stay away from overly trendy things. I know the holidays come and people think sequins or bright colors. But I don't necessarily go that route. I'm really into leather and different colors of leather. My go-to this season is a pair of black leather J Brand pants. I'm actually wearing them as we speak! I love these because I rock these with sneakers and a sweatshirt during the day or you can throw on your stilettos and they are very fashionable at night.
I also have this light blue leather dress that I just love. It has three-quarter sleeves and it's very form fitting. It's a chic use of leather in a very pale blue color that I really like. When people think of dressing for the holidays, I like doing it with a bit of an edge. My style is a little more rock n' roll.
OK!: What about your holiday travel plans, do you have any trips you're looking forward to?
Article continues below advertisement
Catt Sadler: The beauty of living in California is you end up having a lot of visitors around the holidays. I'm actually hosting Thanksgiving at my house. And I'm carrying on the tradition of waking up on Christmas morning in my home with my boys. We try to be at home in our house every year, just to create that tradition. I'm not traveling again until the day after Christmas when we all go to London.
OK!: Now one final question. If you had to choose between a chic pair of glasses or wearing contacts, which would you pick?
Catt Sadler: I'd stick to my contacts! Because even if it's a chic pair of glasses, they might not go with everything. You've got to keep in mind I've got to go to the studio, to the red carpet, to the ball fields, to dinner, to the club. My life is very diverse so I think I'd stick with my contact lenses.