NEWS
CBS Commentator Andy Rooney Dies at Age 92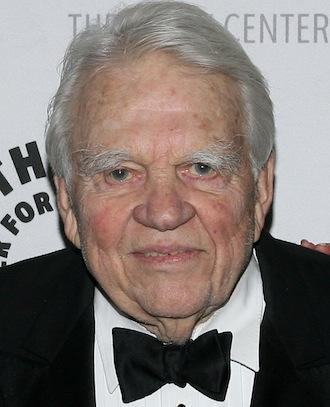 Andy Rooney, a veteran CBS news commentator, passed away on Saturday at the age of 92, according to new reports.
"It's a sad day for everybody here at CBS News," 60 Minutes producer Jeff Fager said of Andy's death via TMZ, "it's hard to imagine not having Andy around."
While his exact cause of death has not been released as of yet, the newscaster had been in the hospital for complications after a surgery in October.
Article continues below advertisement
Andy had been on the air with CBS since 1978 broadcasting his "A Few Minutes With Andy Rooney," segment on 60 Minutes.
Jeff added of the iconic TV figure, "He loved his life and he lived it on his own terms. We will miss him very much."