NEWS
CBS Issues Statement to Jericho Fans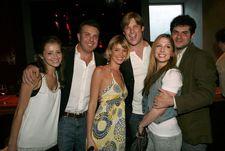 In response to a public outcry from fans of the CBS drama Jericho, the network released a statment on Friday, explaining why it has decided to pull the show after its struggling second season.
The statement reads:
"The March 25th episode of Jericho will be the series finale. Without question, there are passionate viewers watching the program; we simply wish there were more. We thank an engaged and spirited fan base for keeping the show alive this long, and an outstanding team of producers, cast and crew that went through creative hoops to deliver a compelling, high quality second season. We have no regrets bringing the show back for a second try. We listened to our viewers, gave the series an opportunity to grow, and the producers put a great story on the screen. We're proud of everyone's efforts."
Article continues below advertisement
When fans first learned of CBS's plan to cancel the show after season one, several online communities, including official Jericho forums, launched campaigns to revive the show. Fans sent over 20 tons of nuts to CBS headquarters, referring to a scene from the season one finale where the character Jake Green repeats General Anthony McAuliff's historic phrase, "Nuts!" from the Battle of Bastogne.
CBS officials later renewed the show for a second season, only to see it decline even more in the ratings.
The network acknowledged that the campaign was the largest the network had seen using digital means to protest a show's cancellation.