NEWS
CBS Reporter Lara Logan Wants to Get Back Work; Anderson Cooper Tweets Support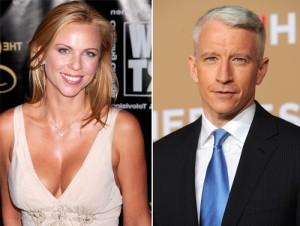 CBS reporter Lara Logan, a correspondent for 60 Minutes who was sexually assaulted while reporting in Egypt the day President Hosni Mubarak stepped down, will not let her horrific experience deter her from returning to work. The 39-year-old journalist reportedly wants to return to work as soon as possible, as members of the journalism community rally behind her.
According to TMZ, Lara is "vowing to return to work" and will not let her horrific assault in Egypt "destroy her."
Article continues below advertisement
A source close to Lara told TMZ she has a "incredibly tough constitution" and a pal shared, "She is going to be OK."
Lara will be released from the hospital in NYC today, after recovering from injuries stemming from her attack which reportedly lasted between 20 and 30 minutes.
On Friday, Feb. 11, Lara and her team and security were surrounded by a mob of more than 200 people in Tahrir Square on the day Mubarak stepped down.
Lara was separated from her crew and surrounded, according to CBS.
"She was surrounded and suffered a brutal and sustained sexual assault and beating before being saved by a group of women and an estimated 20 Egyptian soldiers."
Fellow war correspondent Anderson Cooper offered his sympathy to Lara during this difficult time.
"Sickened and saddened by the attack on Lara Logan. She is in all of our thoughts and prayers." the CNN anchor Tweeted.
"Sending our best to @CBSNews correspondent Lara Logan after her horrific ordeal in Cairo last week,'" NBC Nightly News also Tweeted, showing their support.